Does everything have to be a PRODUCTION? Big and complicated? Although we traded our big back-breaker-cameras in for lighter ones, you'll still see us connecting our lenses, connecting wires and pro gear for one purpose – your ROI.
It's more than equipment. Experience directing and producing and building relationships is still the key. As your video begins, until the final frame, it's about connecting with your audience. After 30 years of elevating ideas for a connected world to see, we're still connecting, with our friends, customers and audiences.
Our clients include industry leaders in biotech and pharma, food services, and healthcare. We still use the word production, but we aim to make it fun, connecting and communicating with your audience, surpassing expectations, within budget and on-time.
Bob Gifford
Director/ Producer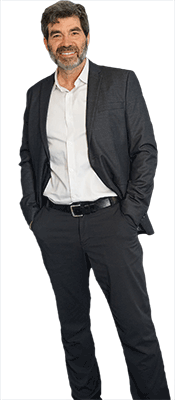 We are hired to elevate your services and products first. Whether it's in a pre-production meeting, a suggestion from behind a camera, or a call from our editing suite to get clarification, we're invested in your satisfaction and building towards a creative and productive outcome.
Our Policies
Our clients receive quality services at affordable rates. To eliminate waste, initial calls and meetings focus on your needs and objectives. Having clients sign off on each phase of production is standard practice. The results? Success that will be understandable to the viewer and measurable to you.