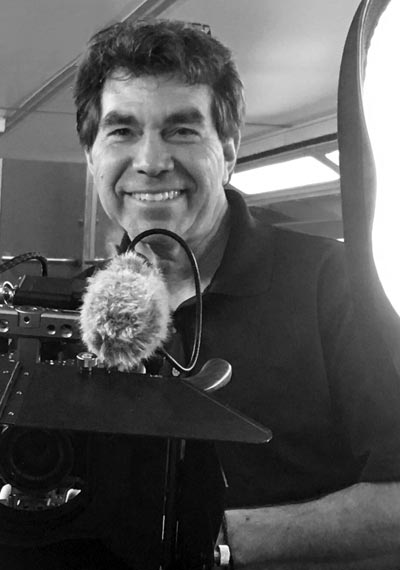 Hello, I'm Bob Gifford, a video producer and videographer from Boston Massachusetts. Organizations hire me to collaborate with their marketing and training departments to design, film and edit their training, marketing, and informational videos. I'm also hired by other video production companies as a videographer and to collaborate on their projects.
Clients appreciate the over 30 years of corporate communication experience and skills I offer. I've worked with Fortune 500's to government agencies to non-profits in every type of industry. Whether it be in the pre-production phase, or asking a great followup question during an interview, I'll do my best to help move your vision along. Feel free to watch the samples below. If you have a project in mind call 617-796-7744 or email to get started.
Purpose: Prevent the next Superbug pandemic! A mixture of my filming, Zooms, stock footage and hiring from my network of national videographers. Co-wrote the script, local videography & editing.
A flex video for the word's largest scallop company, Eastern Fisheries. Co-wrote script, videography, editing, motion graphics.
A pre-covid video to document the 10th annual Ramble in 2019. The Gatherers who follow Adam Ezra's band and Rally Sound the non-profit organization donate a ton of money to help homeless vets. My pleasure to chip in.
Quick half day CEO teleprompter shoot. Not so quick! When we started recording we realized the script wasn't going to work. Assisted on the rewrite, loaded it back into our teleprompter, and got it done.
We made this video knowing it would be the key to the annual American Cancer Society's fundraising event at Boston Garden. It did the trick, raising $1.5 million for Boston's Hope Lodge.
Phone rings. Hello? Goof spot with Gronk? We have one hour with him. Ummm. Is there a script? No. We're winging it. Tonight? Yup. On my way. This is what Rob and VideoBob came up with.
Color and Sound Enhancements
4K and HD multiple camera setups.

Wireless Lav, Boom & Handheld Microphones

Aerial Drone Photo and Video

Motion Graphics & Effects