We work with Boston area companies to produce their internal and external videos to inform and educate employees and customers.
Typically we work with clients' communications and marketing teams. Whether it's an executive message from a thought leader, brand building, a webinar module for on-line training, or a video to reach hearts and minds, we help companies achieve their communication goals.
Award winning producer Bob Gifford oversees all projects. Our estimates include the right gear for any job, an array of cameras, microphones, lighting, switchers for live streaming, teleprompters, and aerial drones.
We make a difference. Our videos train Boston marathon volunteers, help Cambridge Biotech's get drugs to market, inform worldwide employees on company updates, and make positive changes that create ROI.
Have a project in mind? Let's talk. We'll get an estimate together and send along. Call 617-796-7744,  email,  or setup a chat via Zoom or Skype.
Cambridge Biotech Shoot with PPE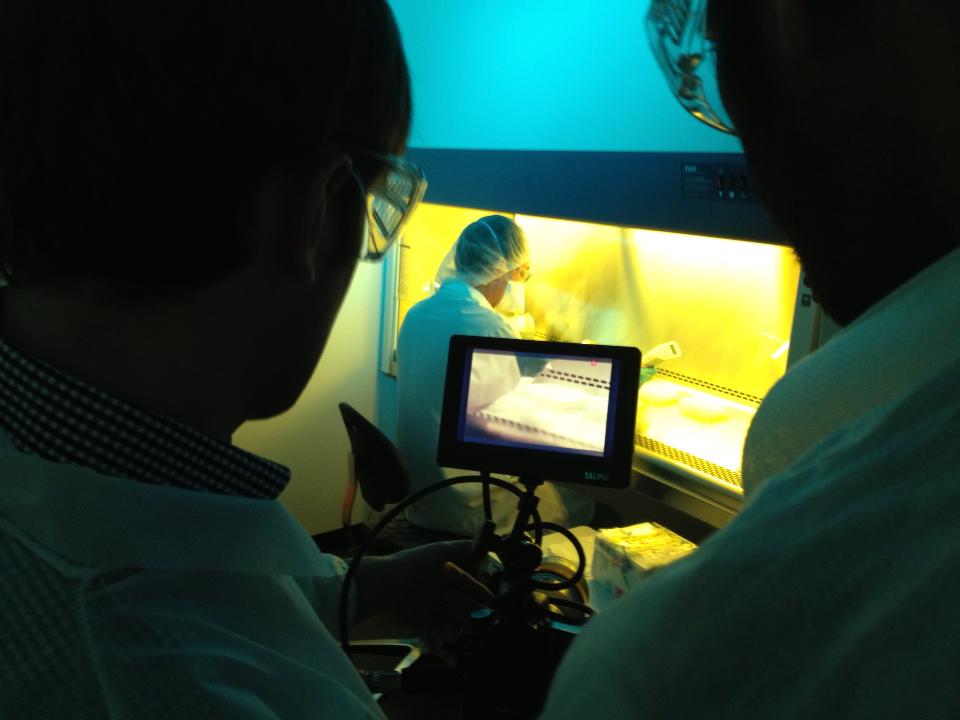 Ways We Help Clients
Sales or Customer Training
4K and 6K multiple camera setups.

Aerial Drone Photo and Video

Motion Graphics & Effects
Color and Sound Enhancements
BEHIND THE SCENES