Gifford Video Productions from Boston Massachusetts helps corporate marketing and training departments produce their internal and external videos.
We are hired on a day rate to film and deliver footage.  We are also hired to work on creative projects that require filming through editing.
Clients appreciate our go-to experience, our small friendly team, and professional broadcast cinema gear. We film interviews, record conferences, develop employee and customer training videos. Clients depend on us for their technical live-stream event services. And our editing delivers client films that inform and move audiences.
Our end product has been described by clients as "masterful, subtle, clever, and experienced."
When you have a project that requires professionalism call producer Bob Gifford at 617-796-7744 or email.  We're always happy to provide a free estimate. You can rest assured you made the right decision.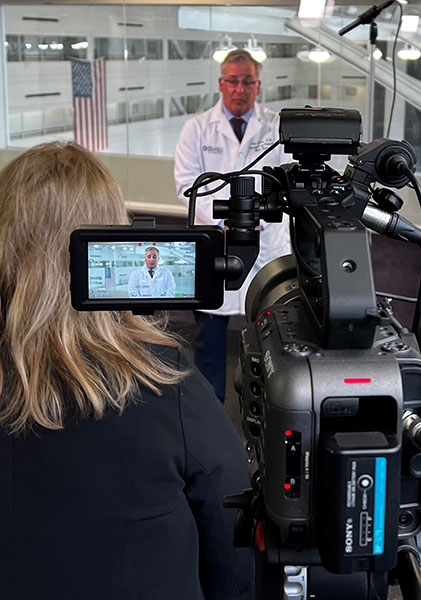 Interviews are the narrative cornerstones of our work.
We'll help tell your stories like only you can.
(And we'll have some fun too.)
Color and Sound Enhancements
Film for the American Cancer Society used as a fundraiser.
B2B video from the world's largest scalloper.
Used nationally in trainings by the National Safety Council.
Raising worldwide awareness of the antibiotic resistance toll.
Commercial for Del Friscos Steakhouse in Boston's Seaport
Video shot and edited in 2 days for website.
Whether it be the Nasdaq Tower in Times Square, or your storefront, we'll get eyes on you.
Multiple 4K camera packages

Wireless Lav, Boom & Handheld Microphones

Aerial Drone Photo and Video

Motion Graphics & Effects