Gifford Productions is a Boston area video production services company. We produce training videos and Learning Management Systems, create social media videos, film C-suite interviews, medical videos, record sales conferences, and produce live-streaming Zoom, Vimeo and YouTube events.
Our clients are typically businesses, non-profits, and ad agencies around the Boston area but we are also hired by other video production companies from around the globe to act on their behalf.
Clients appreciate our creativity and experience, the film crew's knowledgeable approach, our professional broadcast cinema gear, but most of all our friendly team first attitude.
Our editing has been known to emotionally move audiences and is described by clients as "masterful, subtle, clever, and experienced."
If you require Boston video production services for your internal or external customers give us a call at 617-796-7744 or email. In need of immediate video services and want a timely and free estimate? Contact us. We look forward to hearing from you!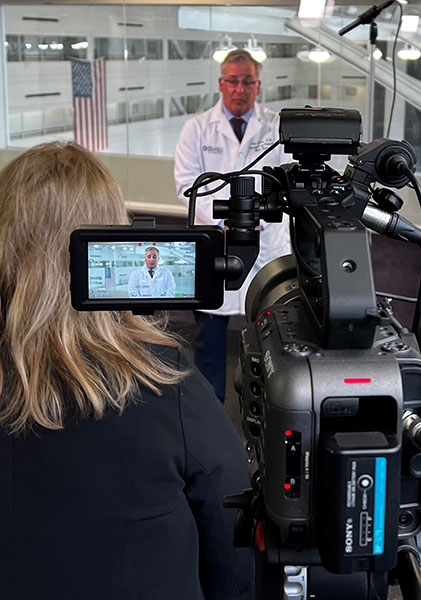 Hire a Boston video crew for your next project.
Polite, professional, experienced crews.
Professional cinema style camera, lenses and lighting.
Your footage will be uploaded to you, or we'll edit for you!
Flexible scheduling with day or project rates.
Interviews are the foundation of our work.
Massachusetts Video Production Services
Sony Professional Cameras
Color and Sound Enhancements
CASE STUDY
This film was directed and produced by Bob Gifford for the American Cancer Society's annual fundraiser gala at Boston Garden. Bob's research, preparation, and sensitivity gave the Lodge's guests an opportunity to express difficult emotions. The film was instrumental in raising 1.6 million dollars that evening for Hope Lodge. Hope Lodge provides a free residence for out of town cancer patients to stay close to Boston hospitals.
Case Study
Boston's CARB-X  needed a 5 minute video to show Congress for additional funding. Gifford Productions worked with CARB-X for several weeks to write the treatment and script. With multiple US locations outside of Boston, and a limited travel budget, we found other videographers in Texas and California. We also used Zoom to capture what we needed to tell their story. Bottom line – this video was helpful in securing Congrssional funding. CARB-X is a global non-profit partnership accelerating antibacterial products to address drug-resistant bacteria.
Multiple 4K camera packages

Wireless Lav, Boom & Handheld Microphones

Aerial Drone Photo and Video

Motion Graphics & Effects
Whether it be the Nasdaq Tower in Times Square, or your storefront, we'll get eyes on you.