Gifford Video Productions from Boston Massachusetts is a corporate video production company working with  businesses, non-profits, and other video production companies to produce internal and external sales, marketing and training videos.  Clients appreciate our go-to experience, creativity and professional broadcast gear.
We work regularly with Boston's biotech, health, food and government agencies. We film thought leader interviews, archive conferences, produce livestream events, create motion graphics for digital signage, edit films and more.
Whether it's coming up with a great concept, or asking a key follow-up question during an interview, we work hard to deliver client visions on time and on budget.
If you have project in mind, and need a free estimate, call Bob at 617-796-7744 or email.  Thanks for considering Gifford Productions.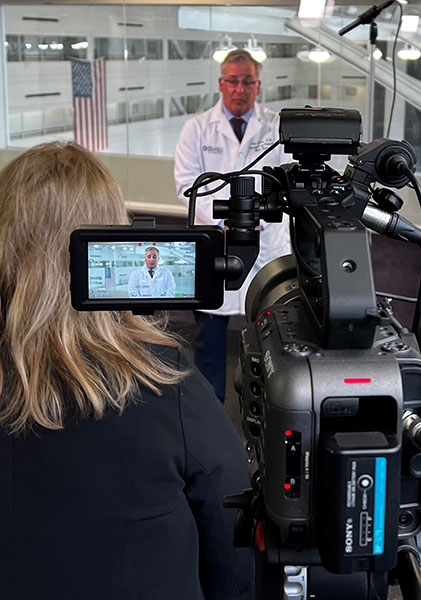 Color and Sound Enhancements
Interviews are the narrative cornerstones of our work.
Nasdaq Tower in Times Square, NYC.
Multiple 4K camera packages

Wireless Lav, Boom & Handheld Microphones

Aerial Drone Photo and Video

Motion Graphics & Effects