| | | |
| --- | --- | --- |
| --- | About Gifford Productions | --- |
Who We Are
Gifford Productions, formerly Aurora Video Productions, began in 1992 and is owned and operated by Bob Gifford. Our in house editors and tech team deliver professional media tools that are seen worldwide by thousands everyday. We have been honored to work with local Boston and Newton professionals and some of the largest companies and organizations in the country.
---
Philosophy
While most media companies choose a niche core service, such as video production, we have always believed we are hired to solve communications problems and offer numerous tools such as web design, Flash, -custom e-learning applications, and recently adding mobile web services. We are able to suggest alternative media formats that might be more suited for communication success such as online rich media instead of a DVD. Even better, we are able to multi-purpose the same content within websites, e-vites, DVD, and Flash, often multiplying value for our services and client budgets.
---
Policies
Our policies ensure that our clients receive quality services at affordable rates. Our initial meetings focus on client needs and objectives. Having clients sign off on each phase of production is standard practice. Our clients receive updates via our client login pages. The results? Success that will be understandable to the viewer and measurable to you.
---
Where We Are
We are located in Newton Massachusetts, off of the Mass Pike and Route 128 exit. Although we serve Boston, Cambridge, Metro-West, Rhode Island and Southern NH areas we also have very good clients in New York City, Memphis, and Minneapolis, so don't count us out of your geographical area.
---
Our Other Businesses

Go To Presentations.com provides video production and rich media services at hotel, seminars and conference for webcasts and webinars. We record, edit, and package keynotes and meetings which can be viewed anywhere in the world. Visit us here: gotopresentations.com.

Boston Stock Footage provides full HD video footage and photos of Boston. www.bostonstockfootage.com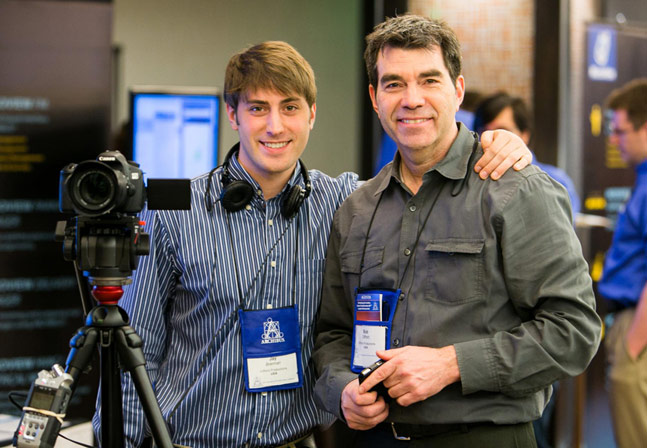 Some of our Clients